Adjusting Sketch Dimensions in SOLIDWORKS 2016 with Instant 2D
I GET IT - TATA Technologies - James Keller | March 1, 2016 | Comment
---
The Instant 3D feature in SOLIDWORKS allows users to drag geometry dynamically in the graphics area to resize a sketches dimensions.
With the SOLIDWORKS 2016 update, the new Instant 2D update allows users to do the same thing in a sketching environment. In the tutorial video below, we're going to edit a sketch to illustrate this process.
Users must first toggle on the Instant 2D feature in the feature manager. Selecting a dimension will create blue control handles around the sketch.
Users only have to drag a handle to adjust the dimension and its related sketch geometry dynamically. A ruler feature appears to help track changes being made.
Instant 2D also eliminates the need to rebuild a sketch after dimension changes have been made.
In prior versions, users had to double-click the dimension, enter a new value and rebuild to see their changes. When Instant 2D feature is active, users only have to click a dimension once to update its value.
To find more tutorial videos like the one shown above, visit myigetit.com.
---
About the Author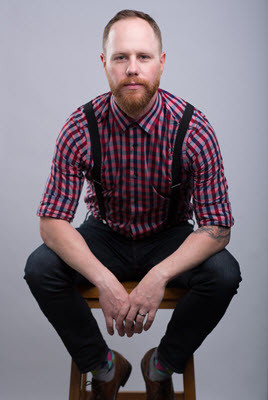 James Keller has over seven years of CAD and instructional design experience, with a primary focus on SOLIDWORKS 3D design software. A strong design background allows him to wear both the hats of Engineer and Designer at once.