8 Predictions for Trends in Recruitment and Talent Management
Korn Ferry's Futurestep division recently released their trend predictions for recruitment and talent management in 2016.
Their list of trends is based on insights from a panel of global experts and reflects world industry trends in recruitment and talent management during the past 12 months. They expect these trends to continue to grow through the coming year.
For engineers planning a job search in the near future, these trends may be worth keeping in mind.
1. Candidates will be in the driver's seat by 2025. 
From 2005 to 2015 there were three times as many workers in the job market compared to retirees, according to McKinsey's 2015 Global Growth Model study. Over the next decade to 2025, they predict this number will reach a roughly 1:1 ratio of workers to retirees.
Futurestep believes that this smaller application pool, coupled with a growing need for specialized employees in technological and scientific fields, will give candidates more leverage by the time 2025 rolls around. This could be especially important for engineering candidates whose specialized skill sets will become more valuable as older engineers retire.
These predictions suggest that in the coming years, candidates can expect to receive several job offers simultaneously. Having more options means they could exercise this flexibility and opt to work for the employer whose values match their own. These candidates are also expected to want a clear layout of their advancement prospects before accepting a position.
However, since this trend is expected to play out over the coming decade, job seekers shouldn't expect to be in the driver seat just yet.
2. Investment hiring in order to edge out the competition.
The trends indicate that recruiters and companies may increasingly look beyond the skills and background workers offer. Instead, they may focus on hiring people with motivations and traits that indicate they will be good to train on-the-job.
Futurestep's predictions apply to most career types, but they do specifically mention careers related to software and technological skills.
In addition, many employers seem to be focusing less on hiring college graduates exclusively, and instead are evaluating workers on their prospective ability to perform in the future.
Across engineering and other STEM disciplines, however, there remains a definite perception of a "skills gap." A recent report suggests that the gap is caused by employer reluctance to offer fair wages and invest in employee training, rather than a deficit in the applicants' education.
If the trend toward investment hiring continues as Futurestep predicts, competitive hiring packages and a focus on training candidates after they're hired could help remediate this perceived skill shortage.
3. Using smart data to source and develop talent.
While key operational metrics such as time-to-hire, cost-per-hire and source-of-hire will remain relevant, companies are moving further into using big data and data analytics to create more in-depth talent metrics.
This can include analysis of a competitor's talent pool to source candidates with the right skills, or using data on whether full time or part time employees will offer the highest return on investment.
Companies are also using collected data to capture a whole-person analysis of candidates' competencies, experiences, traits and drive to succeed. This helps to determine the best candidates for recruitment and the best way to train them.
While the trend toward the use of big data analytics is widespread, its use here may contradict the previous assessment of candidates holding a degree of leverage over the hiring process due to specialized skills. If a company is able to assess and recruit from a wide pool available through big data, equally skilled workers may still be recruited at a lower cost to the company than workers from the previously mentioned small pool.
4. Streamlined human resource technologies will enable centralized global recruitment processes.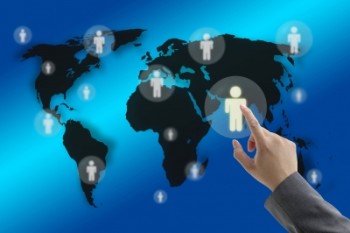 (Image courtesy of Vichaya Kiatying-Angsulee.)
Many organizations are consolidating their HR functions in response to increased globalization. HR is becoming acknowledged as a shared service with the ultimate aim of improving operational efficiency by aligning talent acquisition with wider business strategies.
HR technology will become more streamlined as it is bundled with applicant tracking systems and video interviewing. Talent acquisition and talent development are expected to move closer to a single process for the same reason.
Nevertheless, removing the human element from the recruitment process poses its own potential problems. Although these systems can simplify the process for computer-savvy applicants, while taking some of the tedium out of HR, it can be hard for both sides to gauge personality, company culture, and other variables without any face time in person.
There is also the risk of missing or overlooking highly qualified candidates because they are older and less comfortable or less familiar with online systems, or prefer to send in complete or paper resumes.
5. The personalized "Candidate Concierge" experience.
The candidate's experience during the hiring process is expected to see an adoption of new services and investments designed to leave a lasting impression on future employees.
Futurestep anticipates that the process surrounding applications, interviews and hiring will become much more personalized. An example of this is the "Candidate Concierge". This service includes a downloadable app for candidates which offers GPS guidance to the interview location, the names of contacts and interviewers, and geo-location beacons that send notifications as candidates move through a corporate campus.
They also expect this trend to go beyond technology, with candidates who feel they are offering in-demand skills coming to expect personalized "white glove" treatment from potential employers.
Of course, not every candidate will be comfortable with the amount of data being collected in order to personalize their experience. This could potentially lead to candidates opting out of providing personal information when able, or preferring not to use data- and location-based services such as the Candidate Concierge.
Similar to the preceding prediction, this cautious approach to data sharing could limit an otherwise talented applicant.
Additionally, one can argue that this "personalized" approach to recruitment is in contrast to Futurestep's suggested trend of digital streamlining in HR department processes.
An app aiming to personalize your application experience based on your personal data might feel like the company making an effort to get to know you as a person. On the other hand, it could have just the opposite effect: by delegating these tasks to a digital interface, employers could inadvertently alienate candidates.
6. Internal talent will be recognized as a true asset.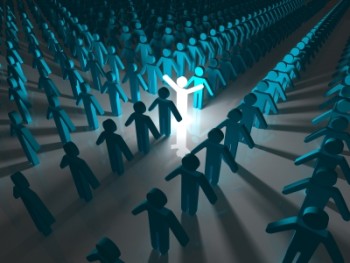 (Image courtesy of David Castillo Dominici.)
Many companies appear to be integrating formal internal mobility programs within their business. This is to ensure employees are aware of opportunities for career change or advancement within their current company.
Internal sourcing offers benefits such as shorter training and time-to-productivity as well as lower staffing costs.
Strong internal hiring practices also lead to improved employee satisfaction and retention, reduced competitive intelligence leakage and a positive impact on employment value.
However, though Futurestep offers this as a potential trend, it may be in contradiction to the earlier trends of sourcing candidates from competitors or investment hiring. If a company can source and recruit an equally skilled employee from outside the company for a lower cost than sourcing internally, there's no reason to chose the latter option.
7. Graduate recruiting for today into the future. 
Companies often see new graduates as a strategic asset that will bring fresh thinking and drive innovation. As new engineering graduates enter the workplace, they bring their familiarity with the latest technology and newest methods with them, which is beneficial for the company. Even if they don't have all the necessary skills and experience, they can be trained on the job.
Futurestep views this trend direction as a way to build a sustainable managerial and executive pipeline of high-potential talent. However, they suggest that these young workers will often want to be advised early-on of their proposed employment trajectory and potential career moves within the organization.
The global talent pool trend described earlier by Futurestep could also undercut this predicted trend. Will a company "invest in the future" by hiring a new grad when they can get an applicant with all the training they need by sourcing competitors and the global pool of employees?
Engineering graduates should also be aware of the existing trend of unpaid internships in the job market. If Futurestep's trend plays out the way they suppose, with companies hiring new grads with an eye to bringing them along into the future of the business, then we should expect fewer unpaid situations appearing in the first place.
8. Embracing diversity is proving to be the key to growth.
Over the past year, Futurestep indicates that organizations have shown a greater recognition that minority groups, women and veterans bring value to the workplace. 
They specifically note an estimated 1 million active military members that are expected to transition to civilian service over the next decade, bringing their wide range of skills to the marketplace. This could have a significant impact on engineering and other STEM fields that often appear to suffer from a lack of skilled and experienced talent.
However, some recent reports contradict Futurestep's predictions in the STEM field. One report indicates that diversity hiring practices and related programs both through education and recruiting industries are not resulting in an increase in skilled STEM workers with minority backgrounds. The result is that the number of minority workers and women is not increasing in STEM careers at the pace these diversity efforts expected.
Looking Forward
While these predictions from Futurestep are undoubtedly on the optimistic side, if the trends do perform as anticipated then it may be beneficial for engineers with their specialized skill sets to keep these trends in the back of their mind.
"Today companies are taking an even more strategic approach to talent acquisition, becoming increasingly inventive to attract and retain valuable candidates," said Byrne Mulrooney, CEO of Futurestep.
"While 2015 indicated the start of this thoughtful attitude to hiring, next year we expect this approach to pay off as organizations start to see the fruits of their labor, with the right talent being matched to the right position and making a truly lasting impact," Mulrooney added.
Looking for more information on recruitment trends?  Visit Korn Ferry Futurestep.